Sweetest Day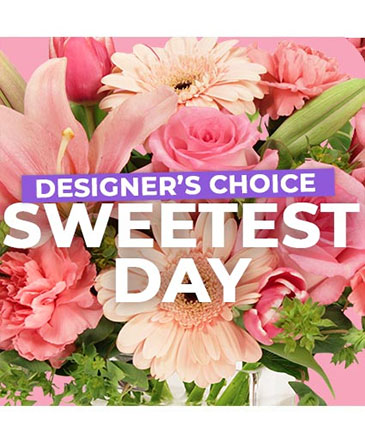 Sweetest Day Arrangement
Designer's Choice
Sweet on someone? Let them know on the sweetest day of the year! Send them something as sweet and as special as them on Sweetest Day. Our designers will go above and beyond to create something as sweet and excellent as the feelings you have for your sweetie! It'll be a gift they'll truly cherish.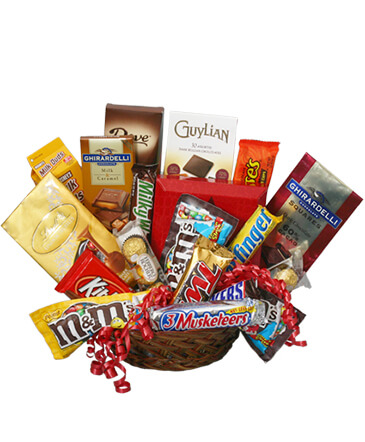 CHOCOLATE LOVERS' BASKET
Gift Basket
Remember those sometimes forgotten and show appreciation for family and friends with gifts from your local Pottstown, PA florist this Sweetest Day! Surprise the sweet ones in your life with candy and flowers from NORTH END FLORIST. (Please remember that each selection is custom made and substitutions may be necessary due to product availability. Gift basket presentation will differ slightly from photo. Our gift baskets are closed with shrink wrap and finished off with an occasion appropriate bow. All gift basket orders are created to the full retail value of the price point chosen.)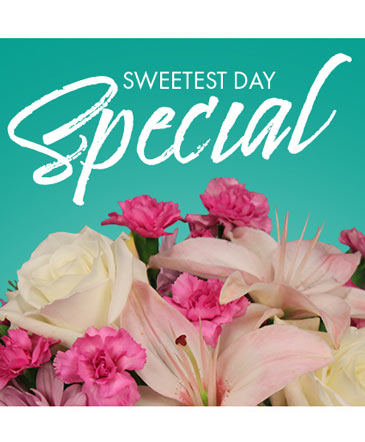 Sweetest Day Special
Designer's Choice
Send your soulmate flowers as special as them with our Sweetest Day Special! These gorgeous flowers are the best way to shower your cherished one with love and joy. Trust our expert designers to create something lovely and glorious, perfect for your sweet!
Sweetest Day gift baskets from NORTH END FLORIST in Pottstown are the perfect gift for this tasty holiday. Not only are they filled with your favorite sweet snacks, but they can be customized to be even more sweet for your special someone. Have a candy gift basket made for your friend who loves to snack. For chocolate lovers, you could send a candy bar gift basket or a gourmet chocolate gift basket, it just depends on your Sweetie's taste. Just give NORTH END FLORIST a call and we'll help you find the perfect treat for your Sweet.